It's been a few months since I last updated… sorry but I have been busy with other things, hopefully this entry will more than make up for the lack of updates.
First off the Limitless GDS6 event went awesome! Thanks to Shane and Alex for always throwing laid back fun events! I used 8 different types of tires that day and was able to learn each set within a lap or two which is great, since in the past it usually took me almost a full practice session to learn new tires. Now that I have a good alignment, learning the car with new/changed setups is so much easier to do. lol I'm amazed I was able drift my car with the bunk alignment I had all of 2010 and 2011, little did I know that whole time I was rocking 10mm toe in the rear thanks to the old Nissan eccentric bolts I was running.
The new RUCA's that Jon made and the new Baller Bolt eccentric lock out kits worked great and kept my car's alignment in check all day. What a huge difference it was to drift in a car that had the right alignment settings from beginning to end.
I spent most of the day trying to do following tandem runs with other drivers. This was something I was lacking skill wise during most of my 2010-2011 competition seasons. So what better way to learn than at a full track day. LMAO this also made for a lot of "close calls" but that's the name of the game, get close and try not to get f'ed up in the process.
This event gave me a renewed sense of why I love drifting, I was able to learn, improve and have fun all in the same day!
Alex and I transitioning between turns 10 and 11.

One of those "close calls"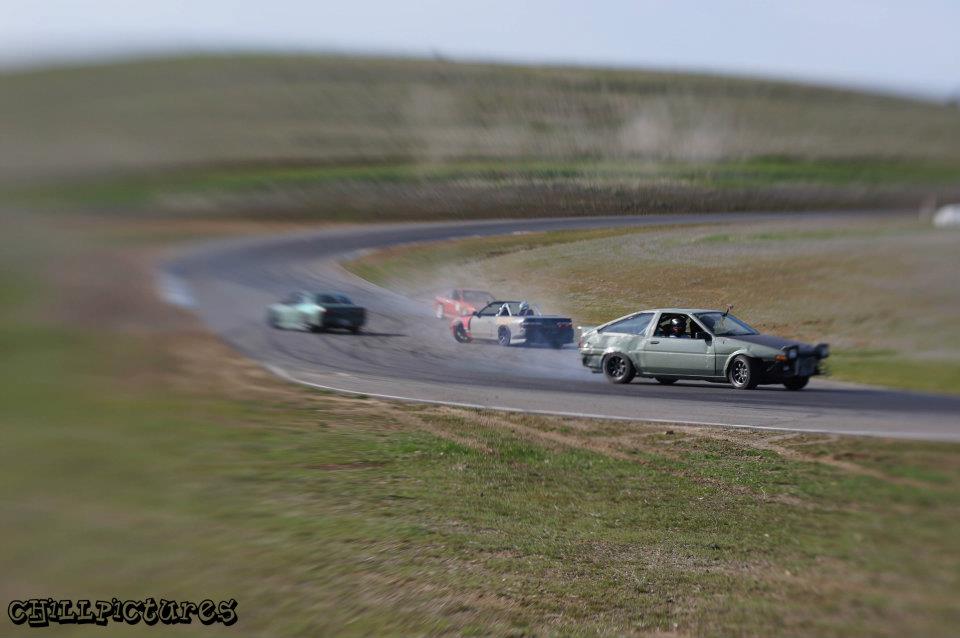 Solo thru turn 3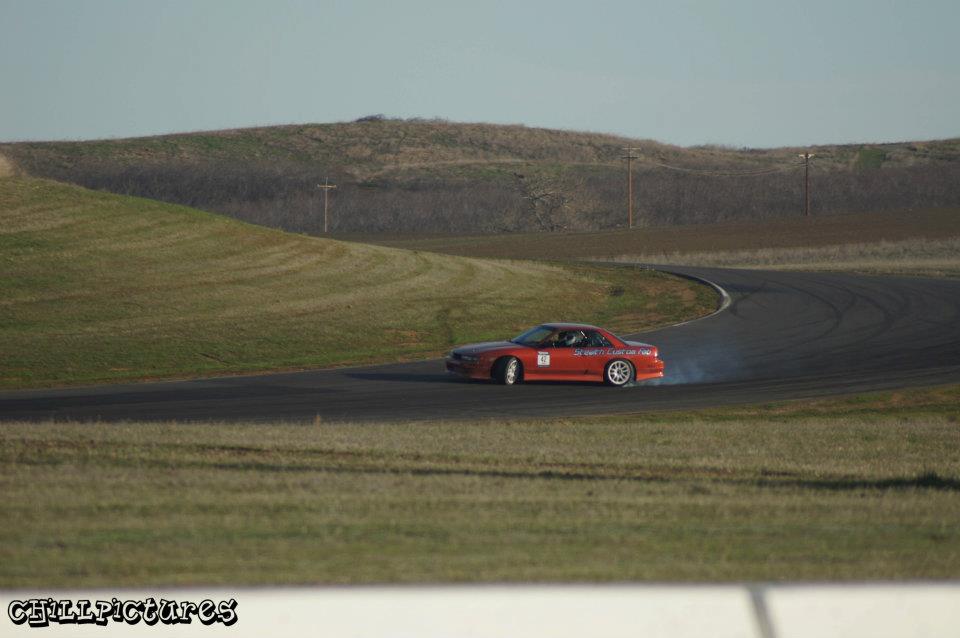 It was nice not to have to worry about competition and just have fun. However at the same time there was a part of me that missed competing. I guess it's just the nature of the beast, there are good competition days and bad.
That being said I decided to give the 2012 season a go and signed up for Just Drift's TopDrift Pro Am series. It is a lot more money to run it than the Thunderdrift series I had previously competed in. Despite the extra money it has been a great experience and I have only been to one round of the series so far. I can't wait for the next round!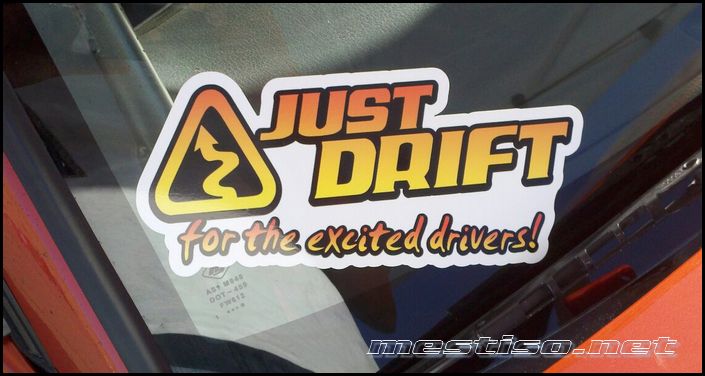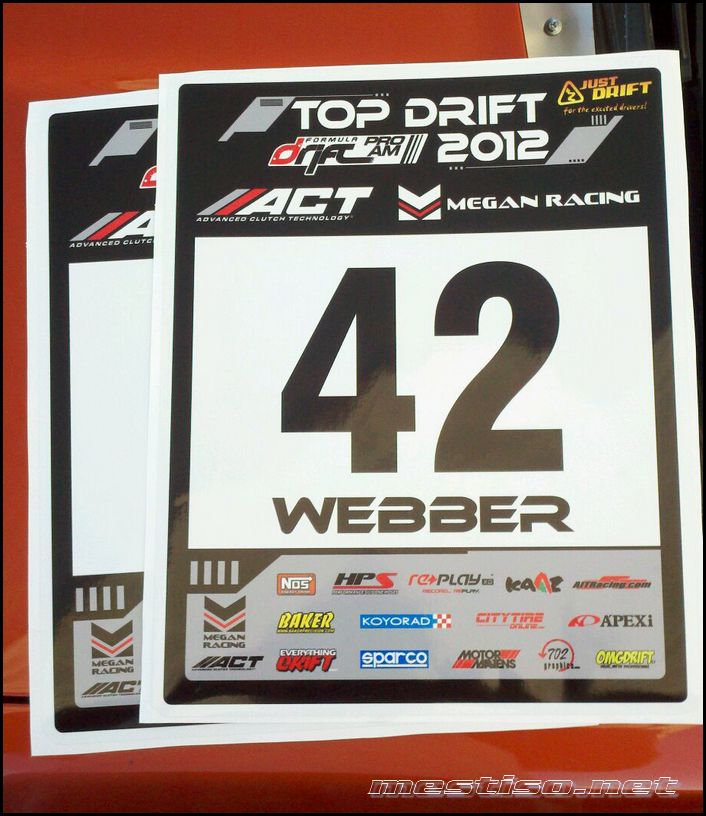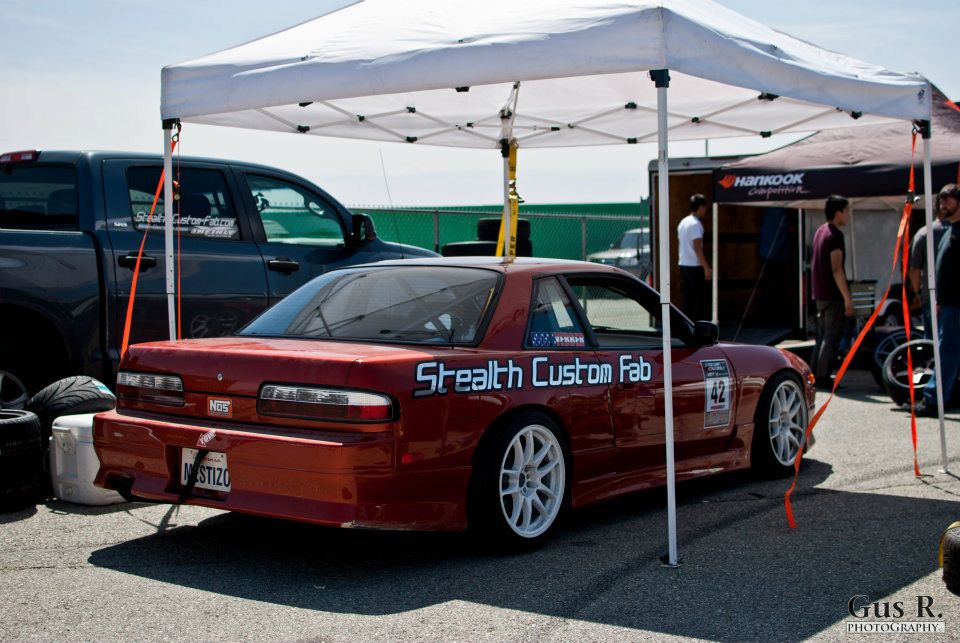 It was great to be able to compete with actual Pro drivers as well as some of the best pro am drivers in the country! The event staff was really cool and the atmosphere/environment was really friendly and helpful. This is something that to me had been lacking from my previous Pro Am experience. All in all it has been a very positive change for me and my crew to go to the TopDrift series.
Andy Hately, Chris Licup and I at WSIR Balcony, TopDrift Round 1, 2012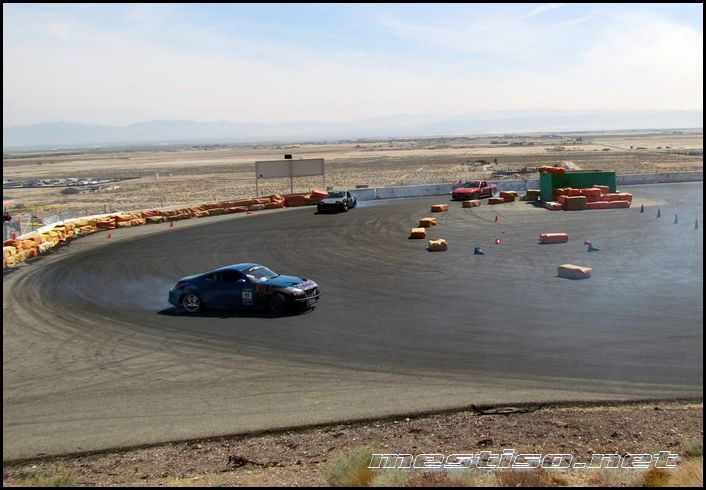 Chris Licup and I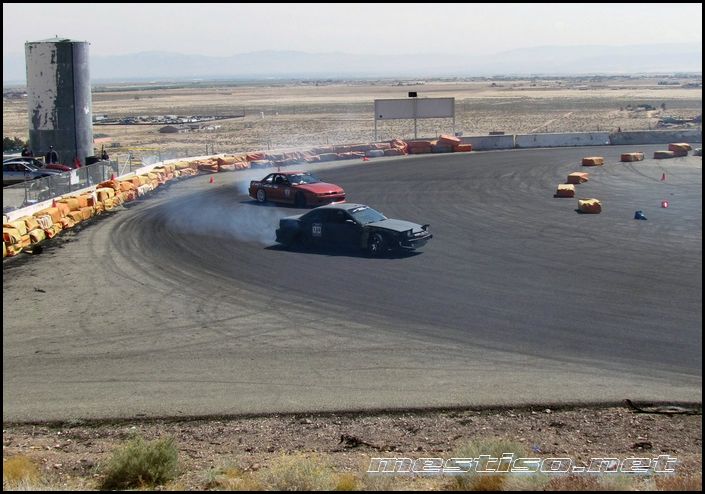 Some of you may know this driver from the Icon Motorsports "Bike vs car" drift video… "Officer" Dan Brockett and I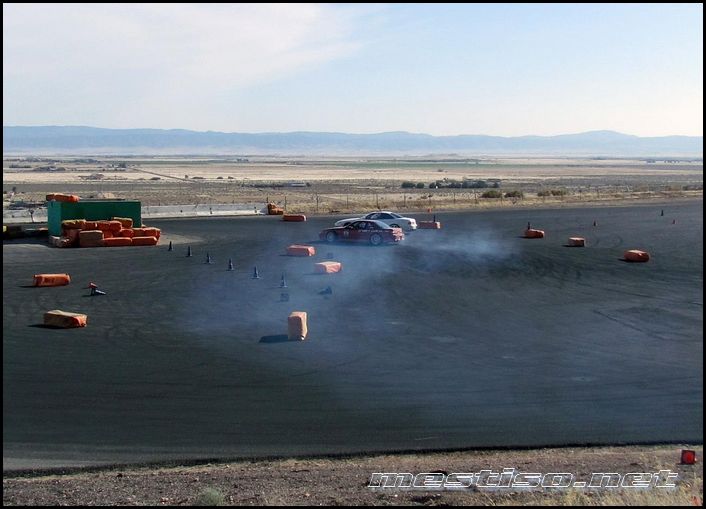 Also the amount of media coverage and drivers was staggering… 60 drivers showed to qualify for the top 16! As for the media there were tons of people shooting for several different groups. I managed to make it on to a few of them!
So hyped to be on this site!!! MotoIQ.com link ===> http://www.motoiq.com/magazine_articles/id/2465/top-drift-round-1.aspx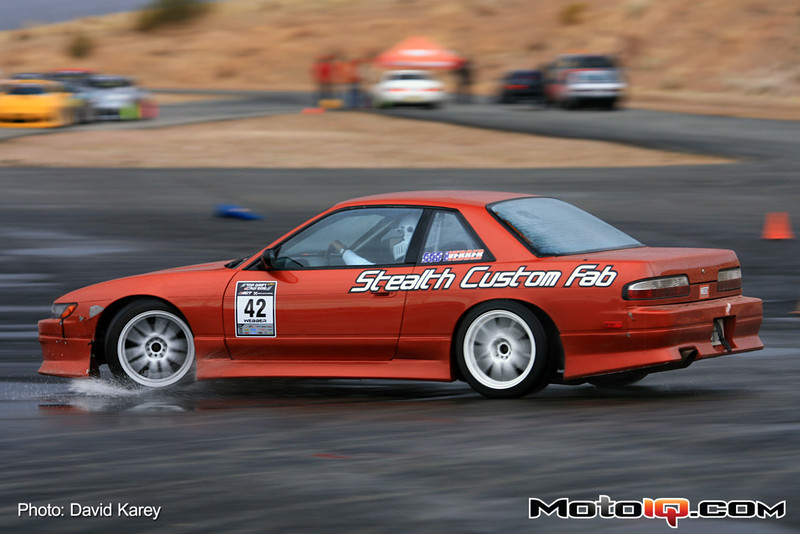 OhDamn.com Link ====> http://www.ohdamn.co/2012/04/01/just-drift-top-drift-round-1-part-2/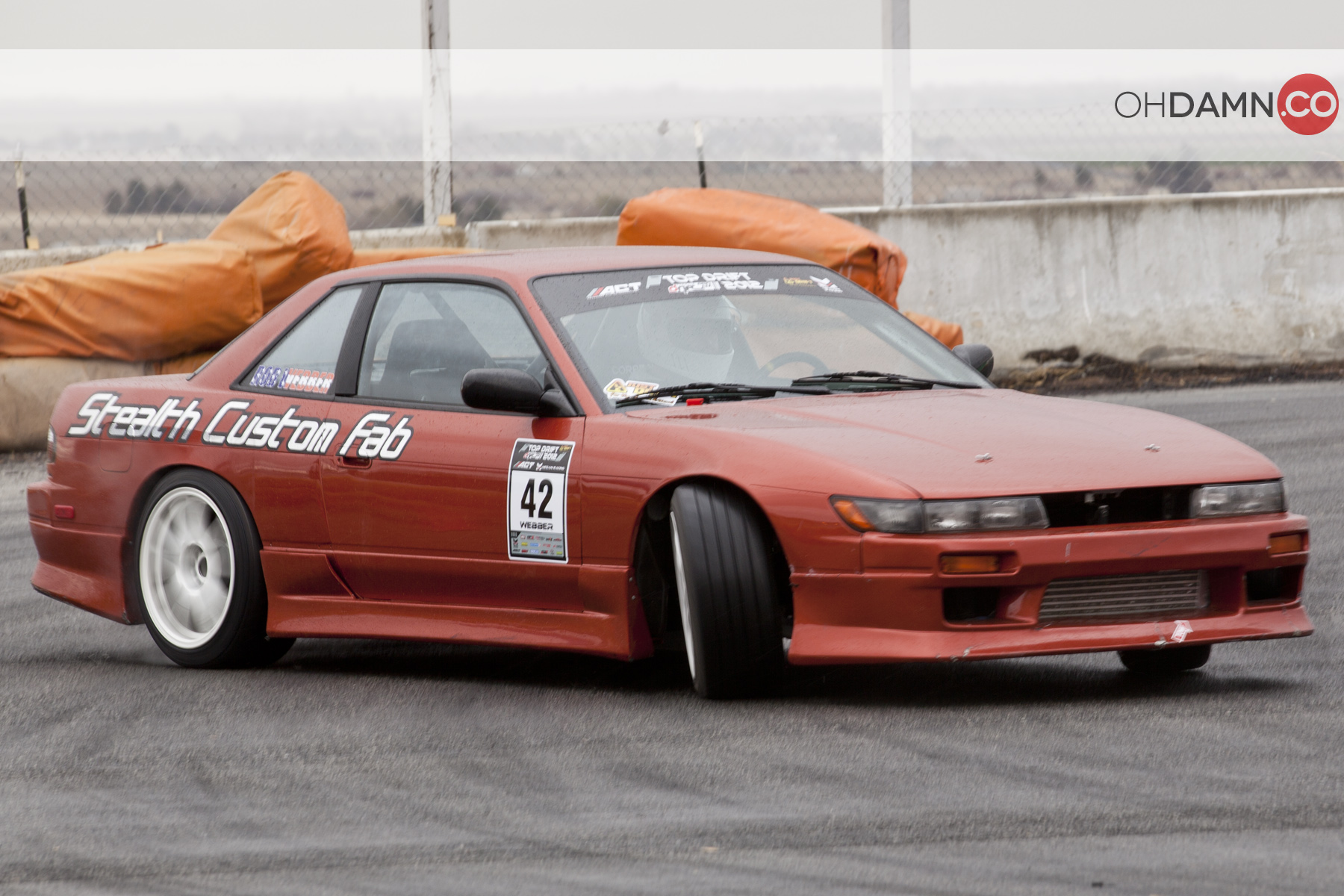 Following these events my outlook has changed, I have decided to make some big changes to the car this year and hopefully I will be able to make this a great season!
~Rob