Sorry again for the lack of updates…
Round 5 in short went well, but ended the same discouraging way as every other round this year.
After consulting with Mike Kojima on my alignment settings, Jon and I decided to make a move to what Mike suggested. So for the 5th time this season I am on a new setup that I am forced to learn during the competition. Big thanks to Mike for his help!!!
With the new settings the car felt great and I was back in the groove for the first time this year, until about mid way through practice when my eccentric bolts on my RUCA and Toe rod started to come loose. I had no idea they had come loose until after the competition was over and had a chance to take a look at my car in the pits.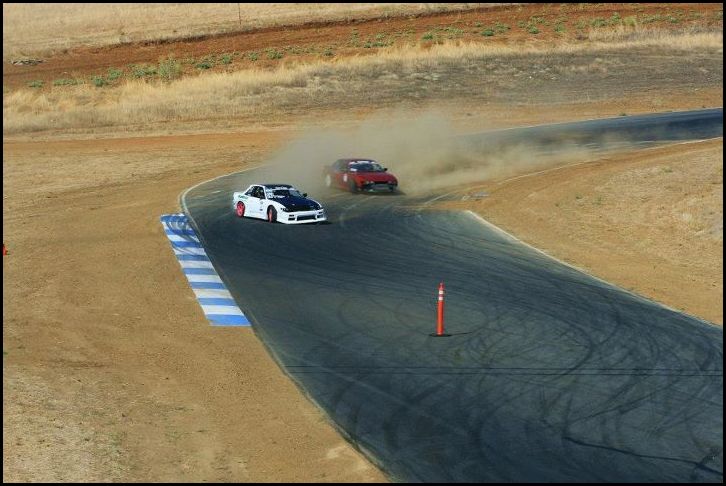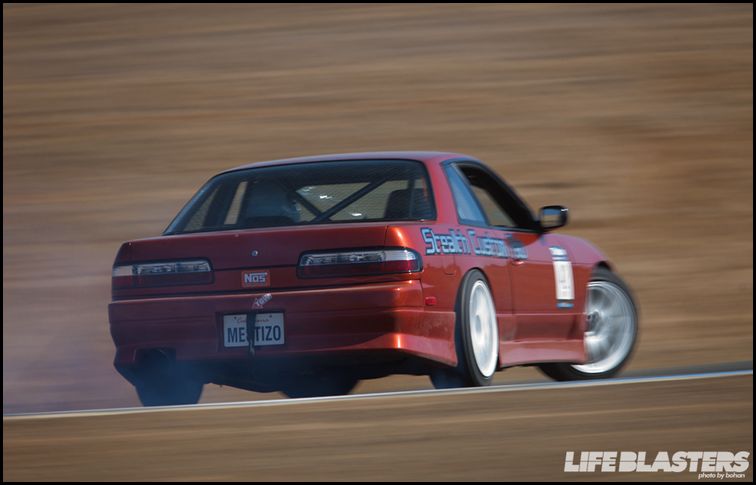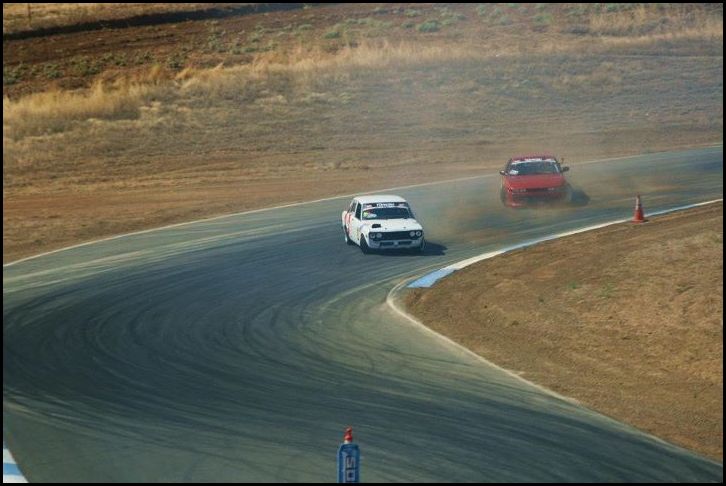 Once this happened my car started to act unpredictable, one run it would be great and the next run the car would be all over the place. Thinking that it was "just me" getting used to the new alignment and not an actively changing suspension I opted not to make any more changes to the car during the competition and just deal with it.
On one particular practice run I made an attempt at a backwards entry… it didn't end well with the car's suspension actively changing. I ended up going off course real hard, right where Ryan Kado flipped his Corolla last year. This put a hole about the size of a baseball right through my intercooler.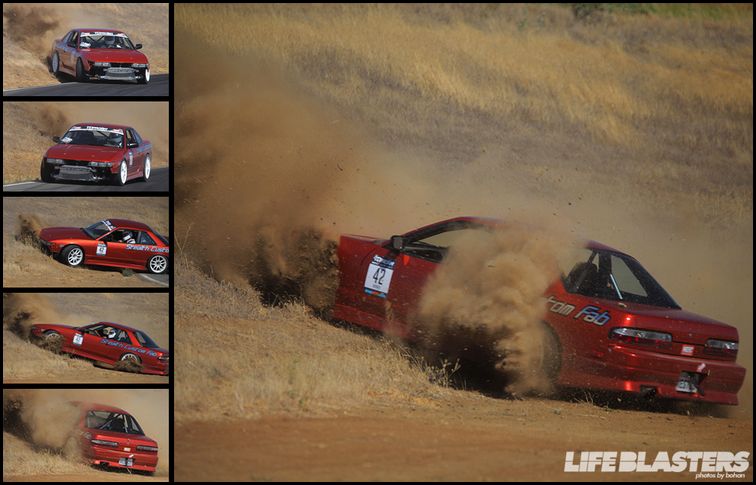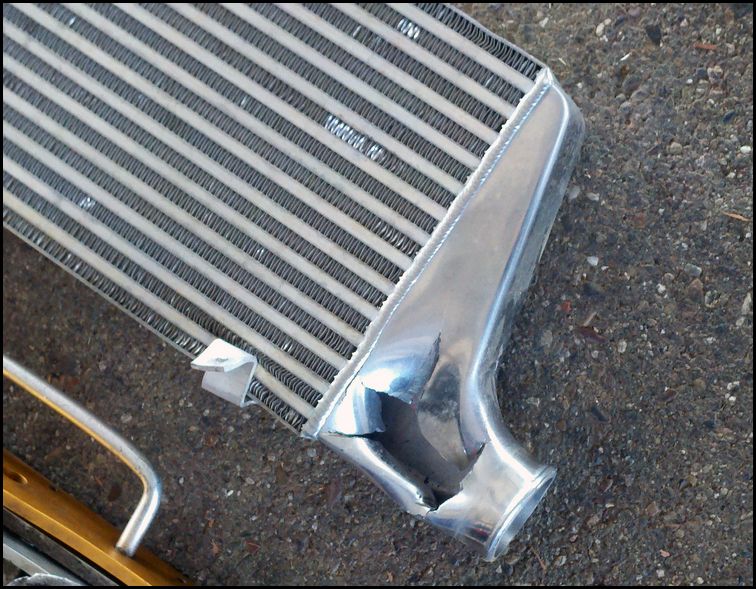 At this point my day was done since I didn't have the money to repair it, but thanks to my girlfriend Kelly it was welded back together at the Thunderhill garage.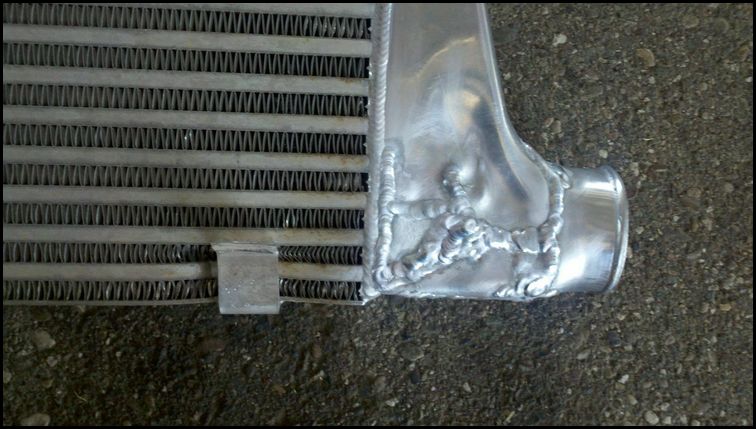 Now that my car was back in contention I headed back out on track to make qualifying, I made 2 good passes which qualified me in 6th place. This in turn gave me a bye run for my Top 16…
My bye run is where it all goes bad… the suspension at this point was done shifting around. The end result is my RUCA is bent and broken and my alignment is fully toe in and as well as cambered in on the passenger side.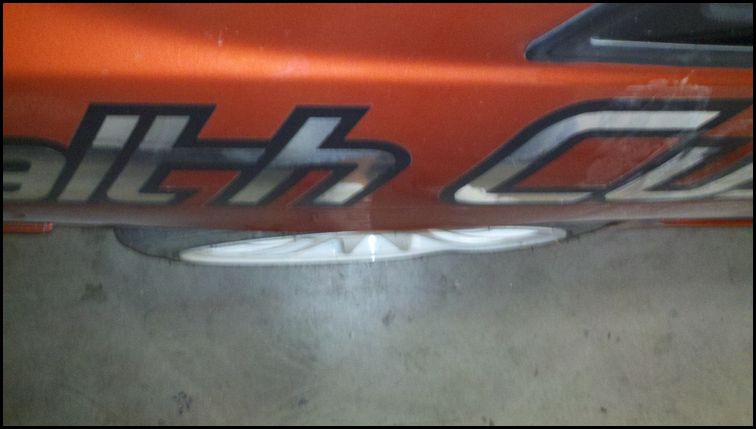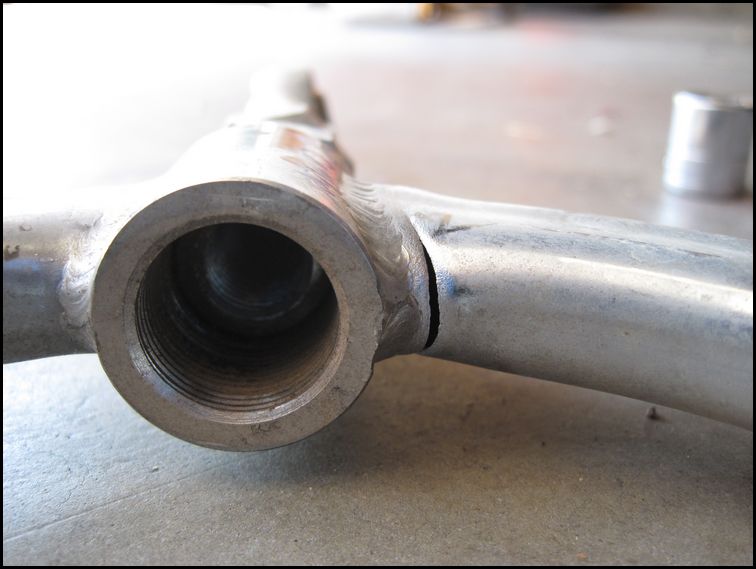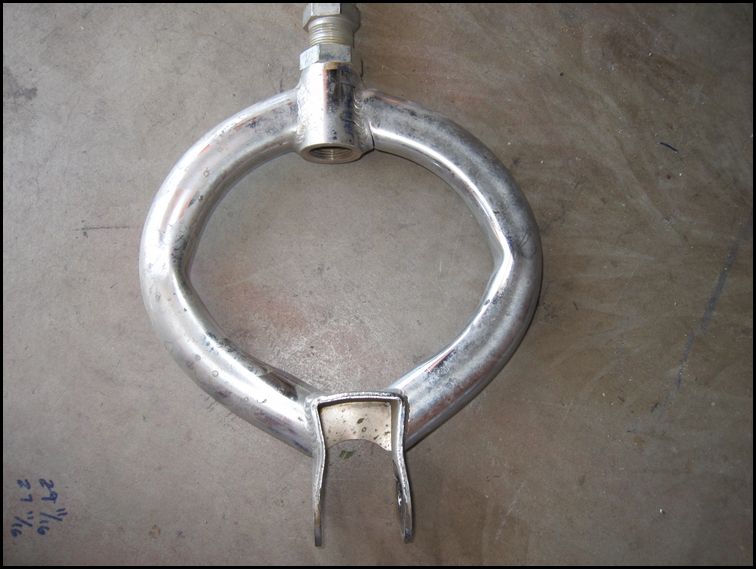 When I went out for my Top 8 runs the car wouldn't slow down after my initiation into the first turn due to the changed rear alignment, so I ended up off course both runs.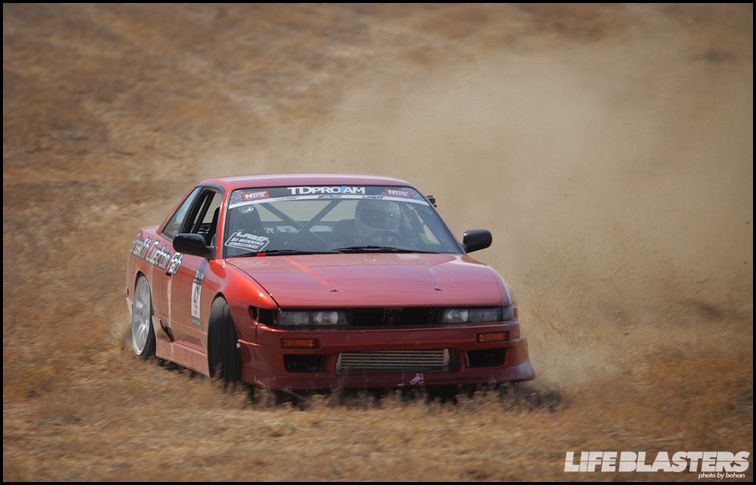 This left me with a 7th place finish in the point's race, which isn't high enough to earn my Formula D license this year.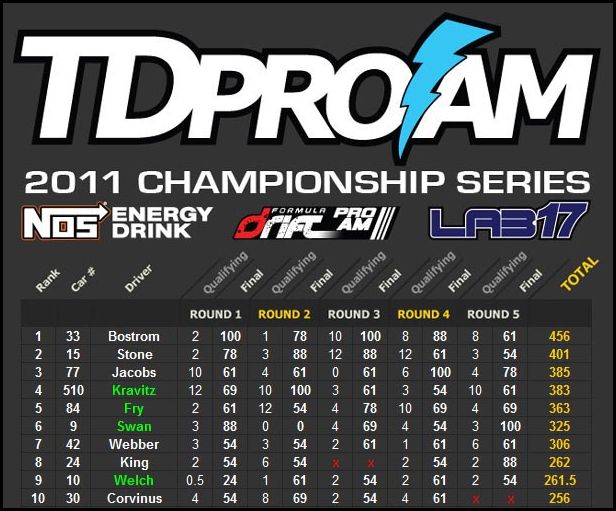 I am pretty disappointed to say the least… but my crew, family/friends and I did everything we could to make it happen. This just wasn't my year I guess.
At this point I do not know if there will be a 2012 season, I broke myself financially this year to make all the Pro Am events. That being said I don't have the means right now to make a 2012 season happen without finding some more sponsors that are willing to help me pay for tires, entry fee and maintenance on my car.
I'll leave you with a video I made of the 2011 season and some of the carnage pics from Round 5.